Coronavirus cleaning protocols at Apartamentos Tito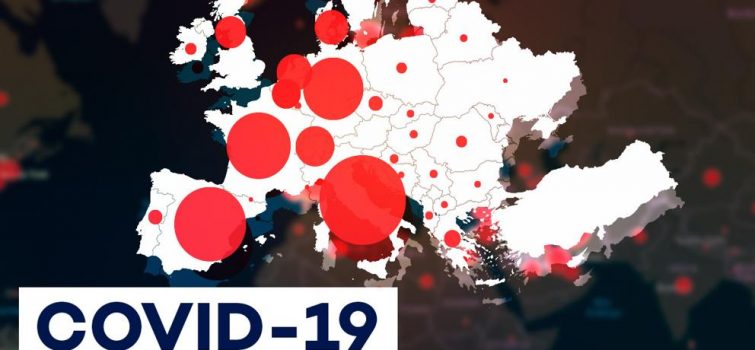 CORONAVIRUS CLEANING PROTOCOLS AT APARTAMENTOS TITO
Cleaning has never been so important as in these times of uncertainty concerning the appearance of the new SARS-CoV-2 coronavirus, which produces the disease known as COVID-19.
The investment in cleaning and well-established protocols have always gone after the smile of the people working at the reception or the idea of having a nice establishment; but this is not the case if we talk about Apartamentos Tito.
We have always bet and we have given major importance to cleaning and hygiene, going hand in hand with our supplier Roldan Netya who advises us on all products and on the protocols to follow in all phases of cleaning.
Why is it so important to maintain a strict and clear cleaning protocol?
The recent appearance of new coronaviruses shows us that we must remain very vigilant.
When SARS (Severe Acute Respiratory Syndrome) appeared, it hit in a very hard way, but it only lasted six months, while MERS (Middle East Respiratory Syndrome) was very difficult to transmit but it had a high mortality and it lasted much longer.
Concerning this coronavirus COVID-19, it is not yet known if when reaching 30% of the population, immunity will stop or if upon obtaining the vaccine it will be totally eliminated like smallpox or will become stationary like the flu.
Viruses mutate. If the population is immune, it may disappear or perhaps due to immune pressure, the virus will mutate in another way.
In view of all that, we always have to be prepared.
How do we take action at Apartamentos Tito?
We follow a protocol that is strictly fulfilled.
We wash our hands before and after any activity at least 20 seconds with soap.
We use a virucidal, bactericidal and fungicidal disinfectant product (approved by the Ministry of the Environment) at all critical points such as switches, door handles, taps, sinks, remote controls, common areas such as reception, elevator and so on… and let it work for at least 5 minutes.
We change sheets, bedspreads and pillows and ventilate the apartment.
We use a bactericidal spray in the locker room and in the apartment.
After the reopening, we will disinfect everything with an oxygen cannon (which we have in our ownership to carry out between each change of guest in each apartment and common areas. We will use this device to ensure the total disinfection. More info about the device.
We will place at the reception hydro-alcoholic gels having 70º antiseptic alcohol, in common use for all.
In each apartment, during the de-escalation period, we will offer to all the guests nitrile gloves and masks.
In this way, we will ensure that between the entrance of one guest and the other there is no possibility of spread.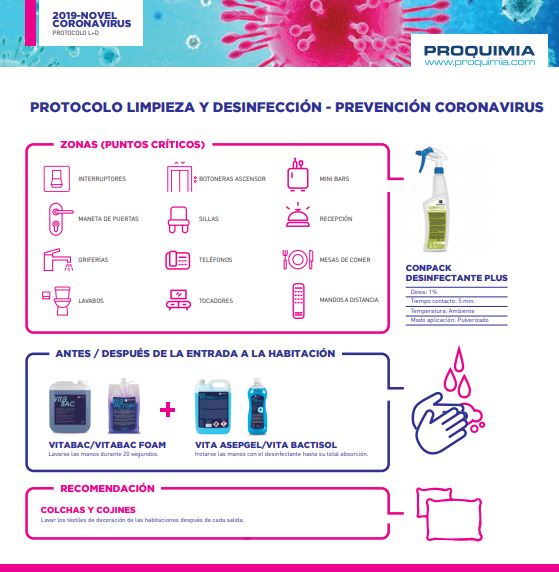 Unlike most hotels and tourist accommodation, at Apartamentos Tito, we offer a mobile opening system called StayMyway through which if guests do not wish to maintain any contact with our team there is no need to go at the reception IN ORDER TO AVOID QUEUES AND CROWDS, given that through the application they can:
Open the building and the apartment doors
Send and do check-in before the arrival.
Have all the information concerning the apartment.
Chat with the manager using Facebook Messenger.
A city leisure guide.
All services around the apartment: markets, pharmacies, ATM, metro stops, etc …
WHY DO WE GIVE SAFETY IN CLEANING AND HYGIENE?
Before all this situation, we have always been aware and we have not skimped on cleaning products.
Unlike other establishments, our entire team is employed, both reception and cleaning staff and we self-manage the cleaning.
We own an industrial washing machine and a calendar machine for washing sheets and towels, thus ensuring the strictest controls in our laundry and total disinfection, passing through fewer intermediaries and ensuring the hygiene chain.
Our cleaning score in one of the most famous and influential booking portals.
WE ARE AWARE
Apartamentos Tito, both the property and the entire team, we are fully aware of this situation, and for this reason through several business associations such as APTUR, ABATUR and HOSBEC we have offered our apartments for the use of health workers, State Security Forces and Corps and for essential workers.
We collaborate with this initiative POR VOSOTROS CV // AMB VOSALTRES CV for the use of the apartments for free for all these heroes through this website https://www.porvosotroscv.org/ managed by APTUR and ABATUR.
Visit our website for more information about us and our rates for holidays and companies https://apartamentostito.es/. On our website you will find the best price guaranteed.